Here are some of the best psychology, brain, and mental health museums I could find on the internet. These museums vary in scope, content, and format. What most of them have in common is the goal of documenting and preserving the science and history of psychology, the brain, and mental health. They are presented here in random order for your education and entertainment. Enjoy!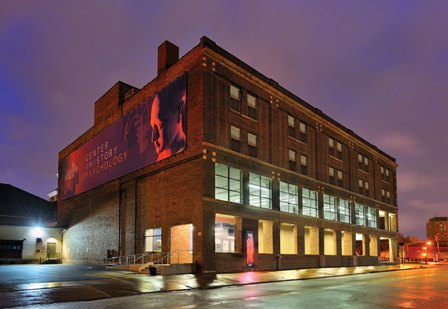 Housed at the University of Akron in Akron, Ohio, this center offers an impressive and comprehensive collection of exhibits related to psychology and its history. The separate museum looks to be a must see and it is on my list of places to visit.
This museum claims to have the largest collection of psychology related artifacts in Australia. It also has a nice online collection of historic cartoons that depict public sentiment about psychology over the years.
This now closed exhibit at the Science Museum in England housed a collection of items that, "explored how mental health conditions have been diagnosed and treated over the past 250 years."  You can still see many of them archived as you explore the site online.
As a science, psychology is rooted in the ideas of testing and observation. This online collection presents various scientific instruments of psychological assessment. For example, in the picture above you see an early version of the Stanford-Binet scales, a test used to assess various cognitive and intelligence factors.
Perhaps no other figure in the history of psychological thought is as famous as Sigmund Freud (1856-1939). He was the founding father of psychoanalysis, a theory and practice based primarily on the ideas of unconscious motivation and early life experiences, especially as they pertain to normal and abnormal human functioning.
Freud's home and practice was primarily in Vienna, Austria. He had an office in his home at the famous address of Berggasse 19 where the Freud Museum Austria is currently housed.
In 1938, shortly before his own death, Freud was forced to emigrate to London, England due to the Nazi occupation that preceded the beginning of World War II. Freud's family home there now houses the Freud Museum London.
WARNING!!! This "museum" is part of the "Citizens Commission on Human Rights." Its inclusion here is not an endorsement. This organization is essentially a front for Scientology's anti-psychiatry propaganda. While I think we can have a healthy debate about the pros and cons of mental health treatment in this country, this organization makes inflammatory and often factually incorrect claims that are meant to scare. This well funded organization produces a professional, highly-polished propaganda. Please view it with some healthy skepticism.
This is a somewhat clunky, though comprehensive online collection of psychological instrumentation. Its mission: "This museum is dedicated to the PRESERVATION of historical psychological lore, and instrumentation. It consists of an On-Line virtual-museum with downloadable illustrations showing collections of early psychological laboratory research apparatus.
Ever wonder what the brain of a Tasmanian Devil looks like? How about a porcupine's or a flying lemur? This online collection has an impressive array of mammalian brain images. It also has good information about brain development, functioning, and evolution throughout the animal kingdom.
This museum, located in Salem, Oregon, is "dedicated to telling the stories of the Oregon State Hospital and the people that have lived and worked here." It is open to the public and has a nice website you can explore. To impress your friends on trivia night you should know that this is also where the film "One Flew Over the Cuckoo's Nest" was made.
Located in Saint Joseph, Missouri, this museum is "Considered by many as the largest and best single exhibition explaining the evolution of mental health care in the U.S., the museum chronicles the history of the State Lunatic Asylum No. 2, founded in 1874." This is also going on the list as one to visit.
Also known as the "Brain Museum", this museum is located at the University at Buffalo School of Medicine and Biomedical Sciences. It claims to be the only museum in the U.S. to be devoted exclusively to the human brain. Though not open generally to the public, you can view its collections online or you can arrange a private tour.
This one seems to be one part macabre freak show and another part legitimate scientific display. "Run by Neuropathologist Diana Rivas, this one-of-a-kind collection contains over 3,000 examples of damaged brains and fetuses, displaying abnormalities caused by an array of neurological diseases, psychiatric disorders, and substance abuse damage."